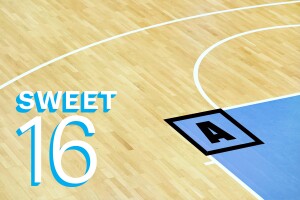 The ARCHITECT staff shares that first round of voting for the magazine's annual Arch Madness competition has closed, and 16 of the original 32 are left standing.
In nearly every match, the outcome hovered around 70-30 in the voting--except one case involving two similarly-designed and similarly-stunning homes: Lake|Flato Architects' Hog Pen Creek Residence in Austin versus Johnson Schmaling Architects' Linear Cabin in St. Germain, Wisc., which was almost equally divided in a 51-49 tally.
The delivery in both were so successful that they each won different national awards from the American Institute of Architects: Linear Cabin won a 2016 Small Projects Award and Hog Pen Creek Residence a 2016 Housing Award, respectively. They're also both situated next to lakes. The similarities between to the two are so uncanny that perhaps that's what kept the competition so close. In the end, however Hog Pen Creek Residence trudged ahead, and will move onto the round of 16.
Now you know the drill. It's time to compare the remaining 16 in the brackets below. Let's see if these choices will be a bit more challenging for our ruthless readers! Voting for this round will close on Wednesday, March 22, at midnight EST.

Read more >